Nooitgedacht School Anthem
In the last 110 years of the schools existence the face of the school has changed, but it's heart remains the same.
In 1905 the school was situated in the Nietgedacht Area, in a Coregated building. Our district office at that stage was based in Pretoria, and the school was moved to the site that we all know.
Bricks were transported by Oxwagons, and the first section of the school was built and is still in use today. The school started off with 48 learners in 1907 and today (2015) we have 1222 learners.
Nooities Vision
Nooities Vorentoe - Forward
Nooities Mission
Focused on the unique and balanced development of all individuals.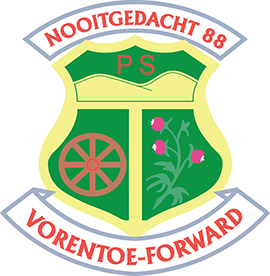 Proud and free and full of bounty, from our rich soil we have grown.
Hope and faith and truth are courage for this land of love we own.
Strengthen limb and mind forever, purpose full in our ondeavour that our nation and our country,
in the world with pride be known. Forward, Nooitgedacht, Forward we go, learning and striving
our purpose we know.
By the grace of God almighty, still this land of love we'll own.
Monday and Friday
07:30 to 14:00
Tuesday till Thursday
07:30 to 14:30
Contact Info:
Phone no.
084 839 0099
Fax no.
086 659 3686
Email.
info@nooities.com
For any more information or any application enquiries please click on the button below.